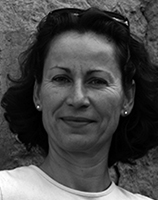 Weingut Ludwig Ehn
Bahnstraße 3
A-3550 Langenlois
Tel: 02734/2236
Fax: 02734/2236-4
www.ehnwein.at
weingut.ehn@ehnwein.at


Since 1859 five generations of the EHN family have been involved in high-quality winemaking. Today Michaela and her brother Ludwig EHN continue this family tradition. Together they cultivate 14 hectares covering the best vineyards in the surroundings of Langenlois, close to the Danube valley.
To produce an excellent "Qualitätswein" the appropriate conditions have to exist in the vineyard. A wine can only be as good as the vineyard it comes from. We take great care to ensure that each vine is planted on a stock appropriate to the soil. The trunks of all freshly planted vines are limited to 70 - 80 cm, in order to maximise the warmth of the soil. The harvest only starts once the grapes have reached their physiological maturity. In addition, we apply strict yield management which is far below the legally prescribed volumes to ensure top quality.
Ludwig EHN assumed responsibility for the vinification on his parents' winery in 1990 and concentrated on cellar techniques, vinification and developing the vineyards. Since 1996 he and his sister Michaela have been managing the winery together. Michaela EHN has a wealth of experience in gastronomy and she now has her focuses on marketing, client relations and care of the vineyards.