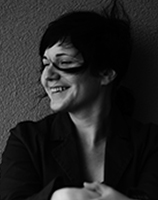 Judith Beck
Judith Beck GmbH
In den Reben 1
A-7122 Gols
Tel.: +43-(0)2173-2755
www.weingut-beck.at
judith@weingut-beck.at

JUDITH BECK believes that the substantial qualities of a great wine solely develop in the vines.
A poignant statement that has a double meaning when it comes to the young winemaker, as this is not only her philosophy, but also the address she has chosen for her vineyard. A choice that speaks for itself, as there is no place like her home, her model vineyards on the southern slopes of the Wagram in the region of Gols and Mönchhof that she cultivates biodynamically. Not a bit provincial though.
Her winery could be on the cover of an architecture magazine. Her knowledge and skills are on a very high level. Year after year, her wines compete among the best in the world.Not very surprising, as she has gained experience in the Château Cos d'Estournel, at Braida, and with Errazuriz, only to find her own style in the far east of the province of Burgenland.
As for her assortment of wines, the only female member of the Pannobile group is down-to -earth: Zweigelt, Blaufränkisch, St. Laurent, Pinot Blanc, and Chardonnay are the wines she loves and which she allows to develop into expressive, unmistakable, fruity, and typical genuine wines and cuvees in her cellar with as little interference as possible.
She does not make great play of being an exception in the male dominated culture of winemakers: "These are superficialities against which I don't want to be measured. I only want to be measured against what comes from the vines."
There is nothing at all to add.